Above, Rachel O. makes her presentation on the "Sou da Paz," a NGO that works on reducing levels of violence in Brazil.
As part of the Flagship Program, at the end of the year overseas, the students make a presentation about their internship experiences. Cohort 2 presented their capstone research papers in late November, in an enthusiastic  and joyful meeting.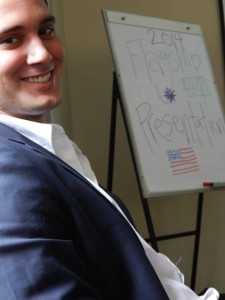 Daniel M. interned at Terra Cycle, an upcycling and recycling company.
Tamar S. interned at the Museum of the Portuguese Language, in São Paulo city.
Ben M. interned at AREX, the international office of UNESP.
Daniela R. interned at Imagem Corporativa, a PR agency.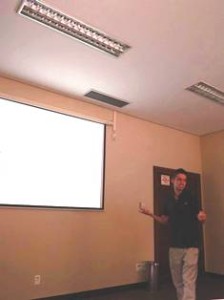 Mateo V. interned in a lab at UFSCAR.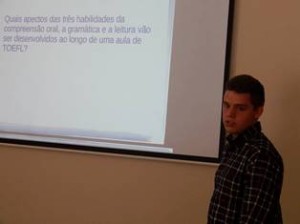 Daniel W. interned at IBILCE.